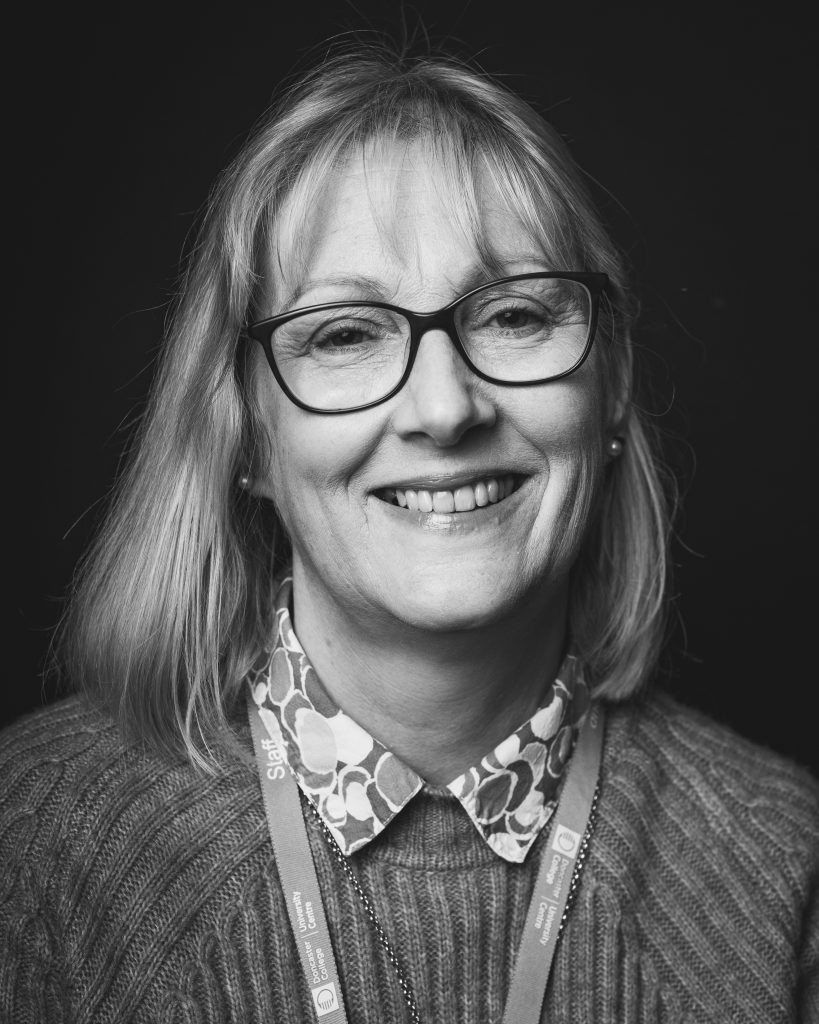 Summary
I teach a range of modules at undergraduate level within the HE School of Education and Arts lecturing team. My role incorporates developing links with Higher Education Colleges within Northern Ireland, drawing on previous experience as a Human Resources professional.
About
My experience of education is broad, with education completed in the north of Ireland and in England. I believe in the value of educational experience suited to the student's preferred learning style. I attended Leicester Polytechnic, gaining a Higher National Diploma in Public Administration followed by a Postgraduate Diploma in Human Resource Management at Middlesex Polytechnic. Further studying resulted in completion of PGCE with Hull University.  Later while working within Further Education, I gained a BA in Arts and a Master of Arts in Education (MA), through the Open University. I have a genuine enthusiasm for Distance Learning.
Teaching
I joined the University Centre in 2013 having taught within Further Education for 13 years, within programmes relating to learning difficulties and disabilities. I have previously taught modules within the Institute of Administrative Management. I was course tutor for a Life Vocational and Personal Studies programmes, working with outside agencies to support students and develop links with parents.
Through DN Colleges group, I currently lecture on a distance learning programme covering educational and industry related modules.
Further Industry Experience
Industry experience has included various roles working within the NHS in London, including at both Kings College Hospital and Guys Hospital.  I encountered all aspects of human resources management including staff recruitment, people management (including performance management), policy development and staff training in aspects of human resource management. Additional teaching experience includes working on a one-to-one basis supporting students within Higher Education, tutoring for the 11 plus and Key Stages in English and Mathematics.