Kayleigh's learning journey with University Campus Doncaster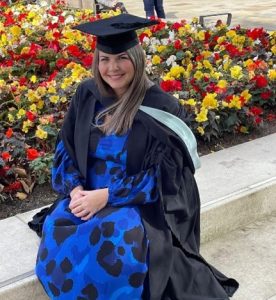 I started my higher education journey with UCDon in 2019 enrolling onto the FdA in SEND. At the time I was employed as a Learning Support Assistant. In 2021 I progressed onto the SEND top-up to gain a BA (Hons) Supporting Children with Special Educational needs and Disability. Once I had started this level of qualification, I started a new job as a Pastoral and Behavioural Specialist and also appointed as a Deputy Designated Safeguarding Lead.
The phrase "you need to believe in yourself" cannot be any more fitting to explain my journey with UCDon. From my opening words – "I don't think I am intelligent enough to gain a degree" on the first day of introductions to finishing with a first-class honors degree in SEND! The tutors are supportive, knowledgeable, and extremely understanding. They not only help you grow educationally but they also help you grow as an individual. I have grown in confidence which has allowed me to advocate for children who have previously struggled, and it has resulted in them achieving their full potential. This is through the hard work, patience and time the lecturers have given, allowing me to feel empowered and have a purpose in supporting the most vulnerable of children. The SEND qualifications have opened a variety of doors for me now, it has provided my family and I with a better future, something I could have only dreamt of previously. If I can do it, you certainly can!
Nicola's learning journey with University Campus Doncaster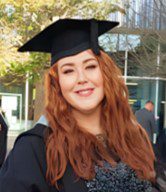 Whilst working within a mainstream primary school supporting children with a variety of needs, I chose to undertake the SEND degree programme as a way to increase my knowledge and confidence in the role. Not only did the programme allow me to develop evidence-based practice and innovative strategies for supporting children and young people with SEND, but it also enabled me to gain a rich insight into inclusion, equality and diversity. The support, expert knowledge and passionate teaching from the team at Doncaster University Campus was instrumental in making the programme incredibly thought provoking and thoroughly enjoyable and I am now the proud owner of a First-Class Honours Degree, an accomplishment which I had never thought I could achieve!
The degree has given me the confidence to pursue a career in teaching within the post 16 SEND sector. I am currently enrolled on the PGCE programme at Doncaster University Teacher training department, and I feel confident that the SEND degree programme has equipped me with the skills and knowledge needed to continue my professional development.