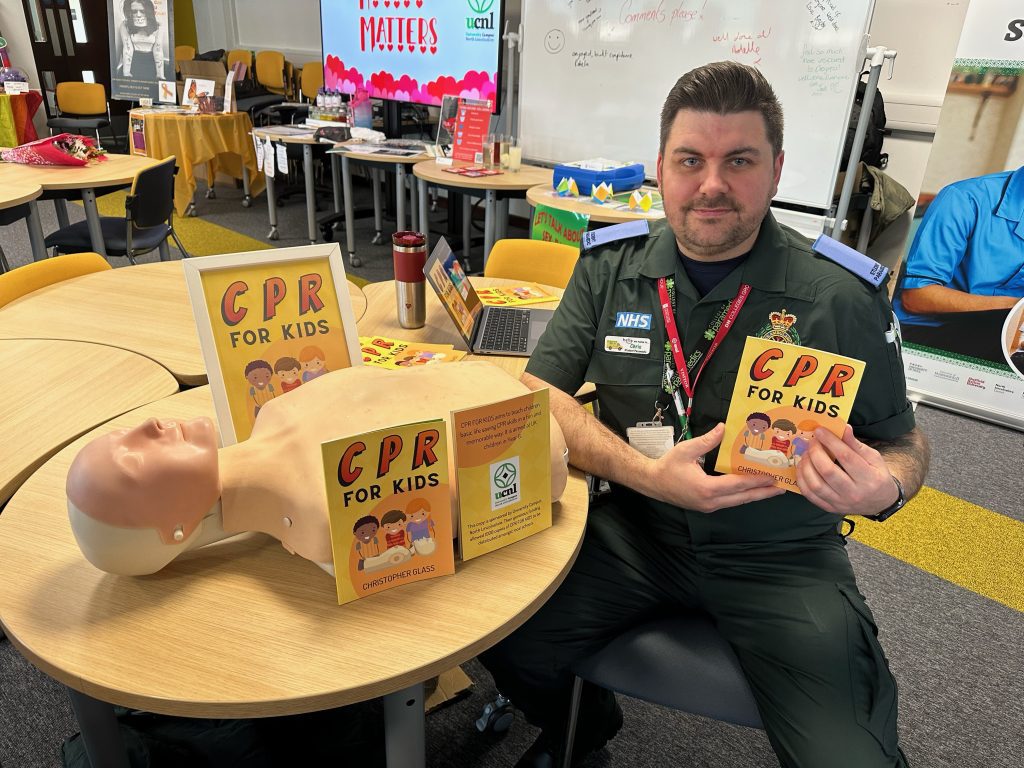 Former University Campus North Lincolnshire (UCNL) student is on his way to achieve his career ambition of becoming a paramedic after health and social care course gave him the inspiration to change his future. 
Chris Glass felt it was too late to change careers at age 41 but soon realised after a year studying at the UCNL, his dream of becoming a paramedic was within his reach and possible to achieve. 
Having previously worked in a mobile phone shop, Chris was drawn to have a career change and work in the healthcare sector. Chris had almost convinced himself that he was too old to go to university as he has a young family to support, but his partner encouraged him to speak to the team at the UCNL, gather some careers information and find out if it was possible for him to study. After realising that he was not the only one in his situation and there were more mature learners, Chris was soon put at ease after speaking to the team. He took the plunge and enrolled on the health and social care course and soon began studying, changed his career and opened up new opportunities for himself and his family. 
After spending a year studying at the UCNL in Scunthorpe, Chris developed an appetite for learning and this really made an impact in his career. Chris decided that his pathway in the industry was to train to become a paramedic, he needed the UCAS points from studying locally for a year at the UCNL which gave him the points to enable him to apply to the University of Hull where he will complete his training in paramedic science. The course is part of a national drive to produce better qualified paramedics by making the profession degree based only. Chris will learn to treat and stabilise patients at the scene of an accident or emergency and be part of crucial minutes when the knowledge and ability of the paramedic can be the difference between life and death. 
Chris said, "The UCNL staff have been so supportive whether you have been in education recently or not. There are so many avenues to go down in higher education but this was the right option for me and this course has set me up for a new career. The smaller groups really helped me feel supported and I would encourage any else to apply if they are looking to go down a similar route. It has been life changing for me." 
Whilst studying at the UCNL, as part of his first-year symposium, Chris created a booklet on CPR for children. The booklet was published with the support from staff at the UCNL which he presented at the Rotary Club and was well received. Chris is also aiming in the future to get copies of this in future into local schools.