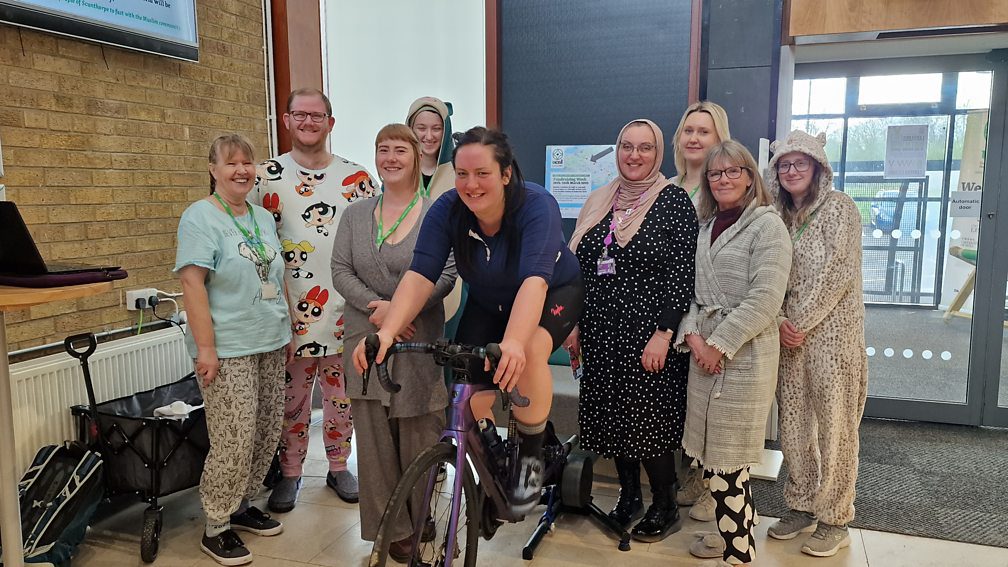 Students and staff bike 930 miles to raise money for the Turkey-Syria appeal 
University Campus North Lincolnshire (UCNL) students have raised £1697 for earthquake relief in Turkey, Syria. 
The fundraiser initiative came from Gillian Reid (Head of School Health and Wellbeing) who felt the staff and students could help others in need. She said, "The devastation caused by the Turkey/Syria earthquakes, and the images that have emerged have moved us all. We know that more than 50,000 have lost their lives, with many more injured and nearly 2 million people being left homeless. I have spoken to a friend who has family members who are living in a car in freezing conditions as they have no-where else to go. It is hard to imagine what the people of Turkey and Syria are experiencing right now. I feel it is important we do what we can to support those volunteers on the ground and also the victims of the earthquakes who desperately need shelter, food and clean water." 
The fundraiser lasted for one week with the main event being a sponsored virtual cycle from Istanbul to Syria, the total mileage came to 930 miles which was accumulated from 21 members of staff and 13 students. Staff and students also attended lectures in their pajamas and held a raffle to raise more funds. 
Becky Rose (FdSc Sport, Exercise and Coaching Science student) took part in the sponsored bike ride and said, "As an enthusiastic cyclist, I enjoy riding my bike and have such a sense of accomplishment knowing I have contributed to raising money for a charity working hard on the ground with vulnerable people of Turkey." 
Gillian added, "I am absolutely blown away and overwhelmed by how generous and supportive the staff and students have been and how they came together to collectively raise money for the victims of the earthquakes. The atmosphere during the fundraising week and in reception when staff and students were taking part in the virtual cycle was something else. Not only did we raise an immense amount for charity, but I felt it also helped staff and students take their mind off what is happening more nationally with the cost-of-living crisis.  
"The fact that staff and students gave so generously, when they themselves may be struggling is heart-warming, I never expected them to be so generous and for us to raise as much as what we did. I am so proud of our staff and students, and I am so fortunate to work with such amazing people."