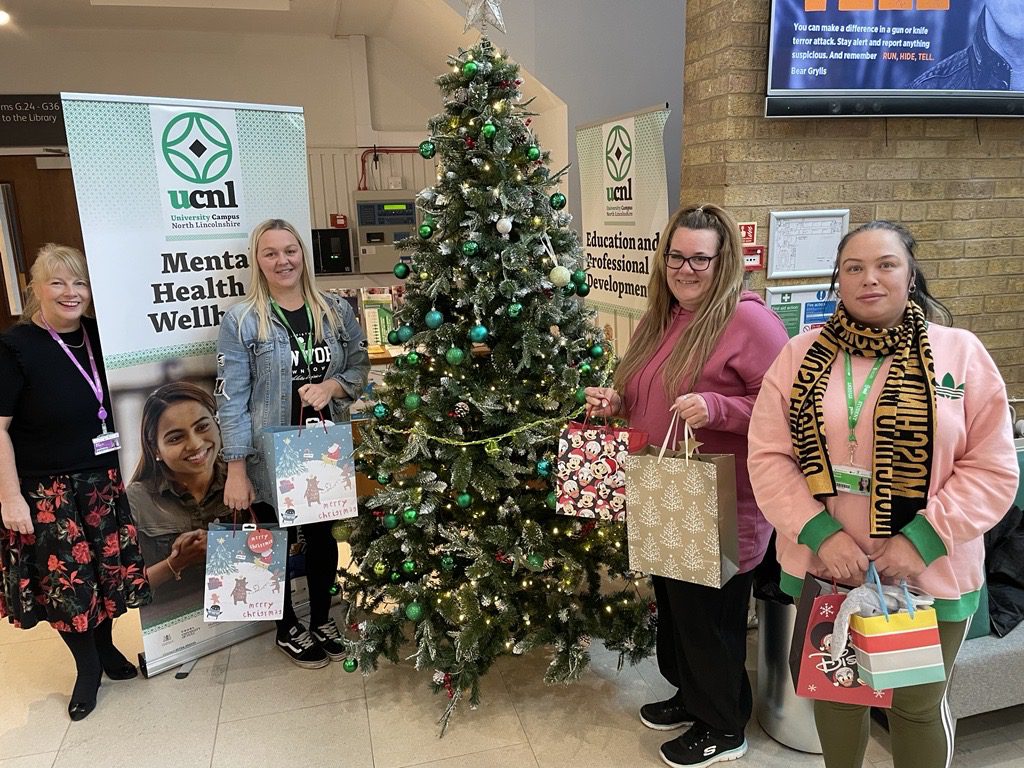 Kind-hearted students who are studying at the University Campus North Lincolnshire (UCNL) have collected almost 200 gifts for local children to ensure that they feel special this Christmas.   
Mental Health and Wellbeing students, alongside Health and Social Care students and staff have led on the campaign which was devised by tutor Fiona Magill. The campaign entitled 'Twinkle Twinkle Little Star' brought students together in an effort to provide gifts to children who are living in the highest areas of deprivation who may not otherwise receive a present this Christmas.   
 Each gift includes a new pair of pyjamas and a book or gift which will be distributed across North and North East Lincolnshire prior to Christmas Eve to children living in the highest areas of deprivation.  
Sara Brown (Programme Lead FdSc/ BSc Mental Health and Wellbeing) at the UCNL was delighted to have had such a fantastic response to the campaign and said, "Everyone has been so generous. Since announcing the campaign, we have received over 100 Christmas bags – each containing a pair of pyjamas together with a book or gift. These will be distributed to children who are living in the highest areas of deprivation in North and North East Lincolnshire prior to Christmas Eve. Thank you everybody- your gifts will make such a positive difference."