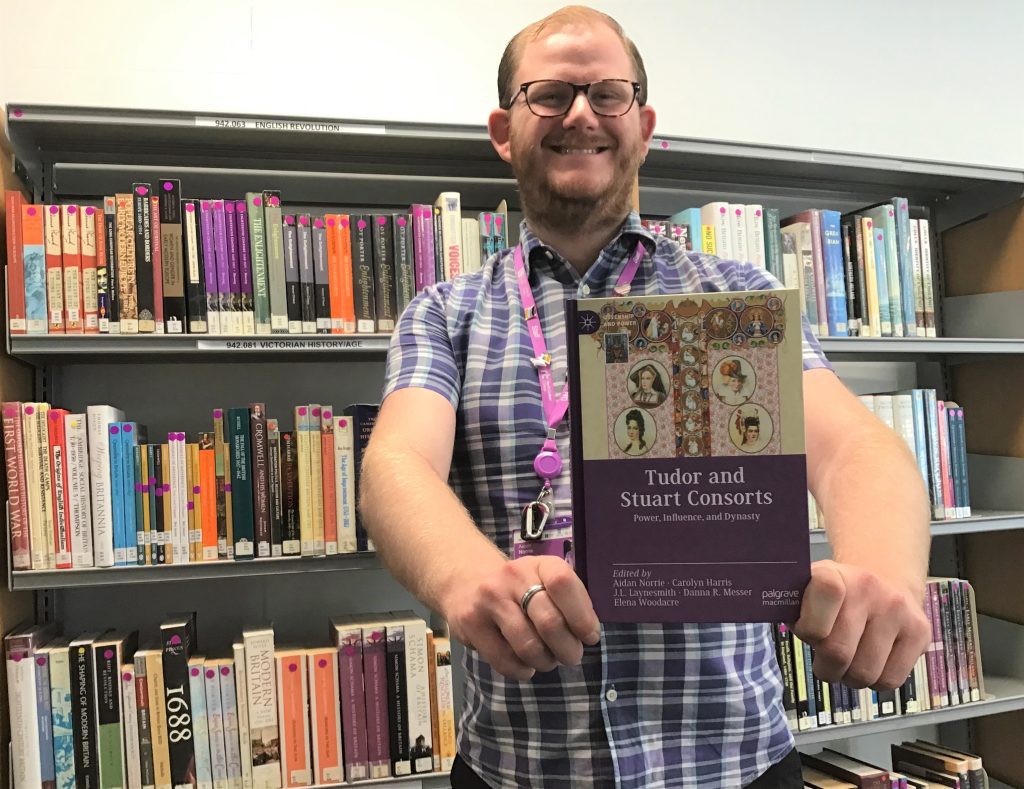 A new book, co-edited and authored by a Doncaster-based historian, is helping to cast fresh light on how royal consorts—the husbands and wives of Britain's ruling kings and queens—have shaped and influenced the story of our nation. 
Coming at a time when the UK is reflecting on the changing face and roles of the royal family, the book, called Tudor and Stuart Consorts: Power, Influence, and Dynasty, explores the crucial role of consorts during one of the country's most infamous and turbulent periods of royal history. The book includes insightful studies of arguably the most well-known, but often misunderstood of all the royal consorts – the six wives of Henry VIII. 
Dr Aidan Norrie, who leads the BA (Hons) English and History Studies course at University Campus North Lincolnshire (UCNL), oversaw the research and writing of the book, alongside esteemed UK-based and international historians. They believe it offers a deeper and wider understanding of the role royal spouses have played in shaping one of history's most influential institutions. Dr Norrie explains: 
"Considering how much interest there is today in the husbands and wives of modern members of the royal family, there has been relatively little detailed attention shown to the role consorts have played in some of the most important periods from our past. With this book we're trying to change that, demonstrating how the lives these people lived, the choices they made, and their influence (both real and perceived) on Tudor and Stuart kings and queens have affected the direction of not just the monarchy, but the whole country'. 
As well as co-editing the book, Dr Norrie also wrote a chapter on the third of Henry VIII's wives, Jane Seymour. They believe that her role in British history has been especially overlooked: 
"Jane Seymour is often known simply as the consort who 'died' in the famous rhyme about the fate of Henry's six wives, but this downplays the importance of her influence. Not only did she give Henry the male heir that he longed for (the son who went on to become King Edward VI) but she also navigated royal life at a challenging and changing time for the crown, and it was she who Henry chose to be buried with, after her early and untimely death seemingly elevated her in his affections. It's a fascinating story".    
The new book is the first in a volume of four that will extensively cover each consort from the Norman Conquest to today. The volumes will offer a significant new resource to historians and students alike. Dr Norrie plans to use the book to inform the teaching on UCNL's history degree course. 
You can find out more about the book by visiting: Tudor and Stuart Consorts | SpringerLink. Discover the BA English and History course at UCNL at University Campus North Lincolnshire – BA (Hons) in English and History Studies (ucnl.ac.uk).