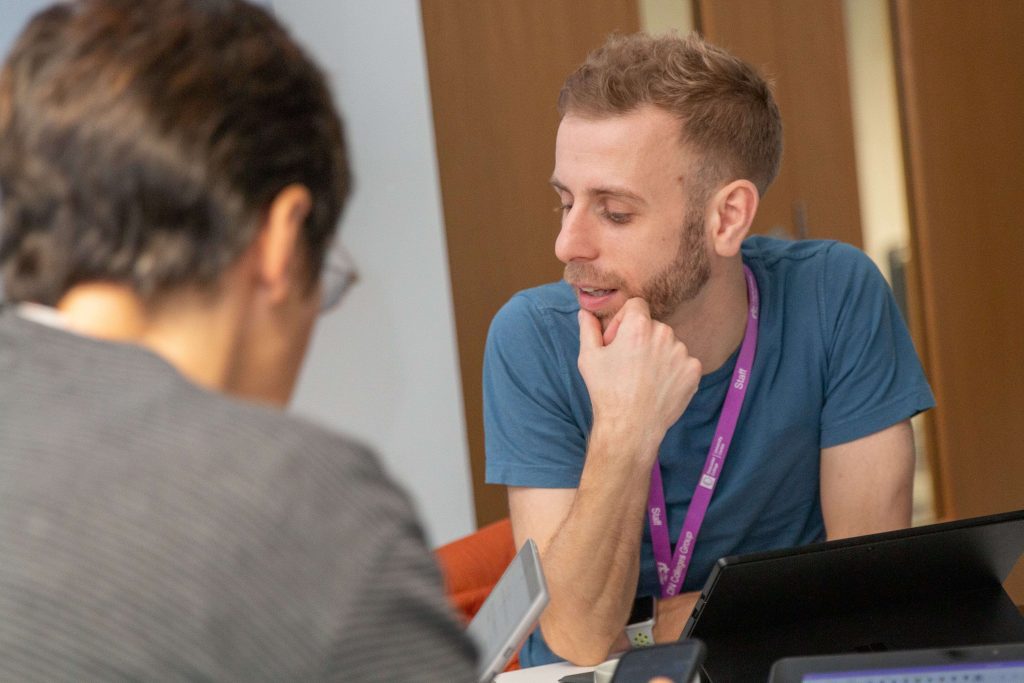 The Group, which encompasses North Lindsey College, Doncaster College, University Centre and the UCNL, have tapped into their digital resources and expertise to keep classes running and support ongoing for students and staff. The digital technology available to staff and students have enabled groups and individuals to embrace new ways of working and delivered sessions efficiently to enable as much of a smooth transition for all involved.
Phil Whitehead (Digital Skills Manager and Microsoft Trainer at DN Colleges Group) reported that DN Colleges Group has 1.5 thousand users on Microsoft Teams per day with 600 individual teams created and said, "I am overwhelmed by the staff at DN Colleges Group who have not only embraced this new way of delivery for teaching staff in a digital way; but who are determined to make this a success for their students.
"We have had to create a whole new way of communicating in a very quick timescale, this has demonstrated the dedication of our staff and for that I am extremely proud of what we have achieved."
Mick Lochran (Deputy CEO of DN Colleges Group and Principal of North Lindsey College) said, "I am so proud that staff at have moved their classes and support online. It is great to see our digital champions leading the way."
With exams being cancelled right across the UK, the Group have reassured students but current and prospective that they have their full support in the coming months.
The careers teams across the Group have been on hand to offer advice to anyone due to start in September either as a new student, or progressing internally, "The Careers Team are still accessible to current and potential students. Whatever your circumstances, be reassured there is a place for you. We care about you and want to be available to you, to answer your queries, worries and concerns. We can be contacted by for those based in Scunthorpe, please email careersguidance@northlindsey.ac.uk or reach out to us via our social media channels."