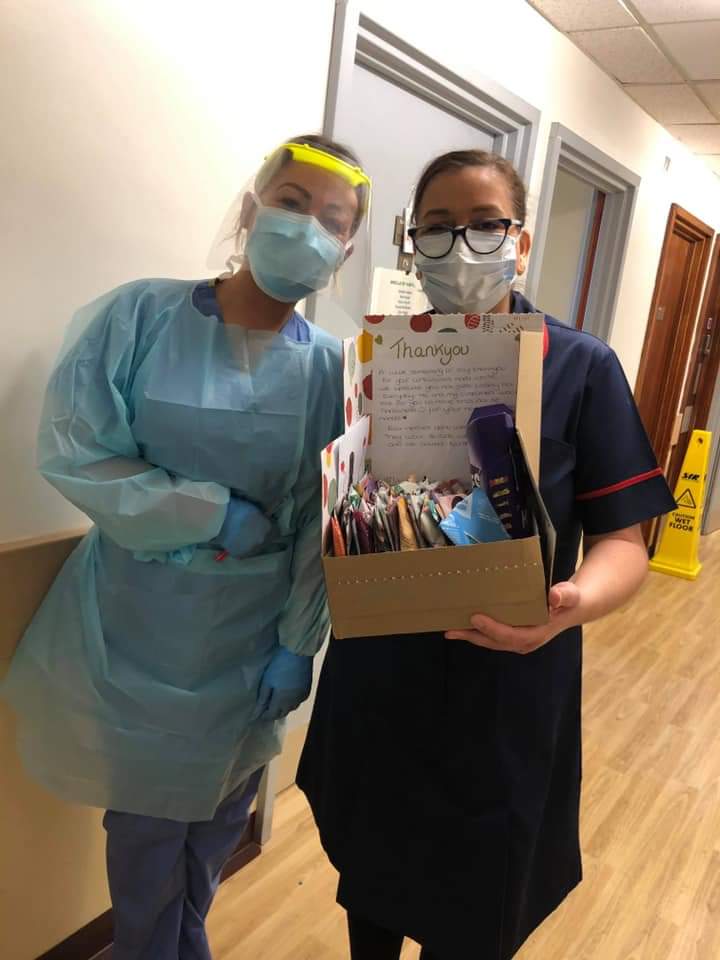 Body Shop Consultant, Emma Devai (28) has already gifted 40 Body Shop hand creams as a donation to ward 22 at Scunthorpe General Hospital and is on track to donate 50 more to other local key workers. The idea came about after Emma has experienced the need for quality hand care when she worked in a caring profession.
Currently studying at North Lindsey College, Emma is due to start at the University Campus North Lincolnshire in September to study FdA Counselling. Emma is already displaying her caring qualities from combining her part time job to help those in need.
Emma said, "Having been a support worker for a number of years, I know from experience how sore hands can become from the constant hand washing. I can only imagine how sore front line workers' hands are right now. Many nurses have asked to purchase these hand creams, so I decided to raise money to enable me to give them one for free." Emma continued, "I didn't think I would get as many donations as I did, but my lovely customers raised over £200, which helped me to initially purchase 90 hand creams."
Emma has selflessly donated all her commission to the cause which was received by staff on ward 22 at the hospital. Emma has already ordered another batch which will be packaged up to be sent to ward 23 at Scunthorpe General Hospital.
Shellie Colebrook (26) Senior Healthcare Assistant received the donation on behalf of ward 22 and said, "Thank you so much for the donation of the hand creams, everybody is so grateful for them. We can't explain how sore and cracked our hands are getting from the PPE, so these are fantastic. Thank you again from everyone."